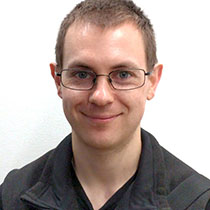 Welcome! I'm Robert Krahn, a software engineer and entrepreneur. I'm currently working on Podwriter, an audio transcription and analysis tool that focuses on Podcast and interview recordings.
I'm deeply interested in the recent advances in machine learning and natural language processing. LLMs can unlock "meaning" from text, media, and communications. Data that has been digitial blobs at best can now be analyzed and processed in completely new ways. Podwriter is my first exploration in that space but I assume to be working on many more related projects in the future.
Want to get in touch? I'm happy to chat in person (I'm located near Berlin) or online about this and many more topics, e.g. 🦀 programming :D
More details about my background can be found in my résumé.